FranceTV Publicité launches its "Green Spirit" slots for Earth Day, on April 22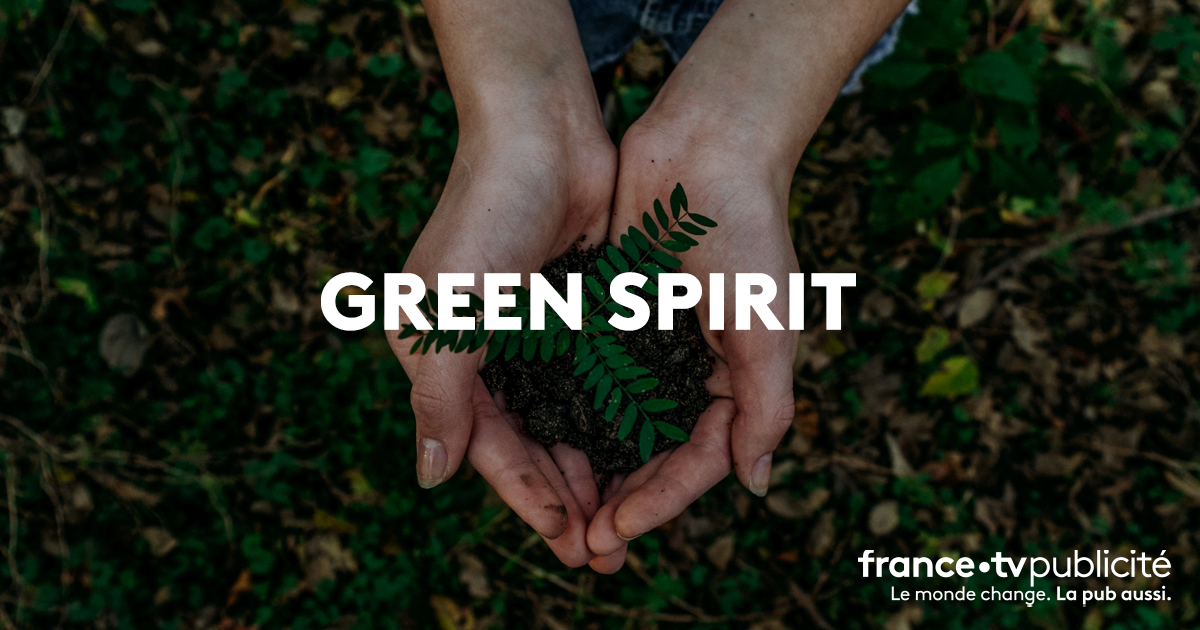 FranceTV Publicité is stepping up and dedicating more and more slot space to responsibility.
From April 22nd, the advertising network will launch its "Green Spirit" slots focusing on affinity and high-impact contexts. These slots will be reserved for ad spots promoting the most environmentally friendly products, based on standards recognized and approved by ADEME, the French environmental agency. In this way, FranceTV Publicité will offer its advertisers the opportunity to communicate in an "ad slot" context that identifies products with the lowest environmental impact. Designed to help guide consumers (both TV viewers and Internet users) these ad slots will be programmed for high audience areas on the group's TV and digital channels.
FranceTV Publicité's "Green Spirit" slot campaign boasts a specific, easily identifiable jingle and will be broadcast across 10 high-impact (Télématin, JT, Carnets de Julie and Échappées belles) and affinity slots every weekend, on all France Télévisions group channels: France 2, France 3 and France 5.
Its digital version will be in line with the broadcast on linear TV for one week as part of a 100% IPTV package for Green content, or content with a strong affinity with the "Green Spirit" target.
As a public service advertising network, FranceTV Publicité seeks to play an active and leading role in the development and evolution of consumer society. It is fully committed to taking a systematically responsible approach to its offers and services, as well as to its working and production processes. Responsibility is therefore at the very core of FranceTV Publicité's programs, and the network is stepping up the pace across the board.
On April 22nd, France Télévisions will be a proud partner of Earth Day. This is an excellent opportunity for the group to offer a new range of programs, available on both its linear and non-linear channels, providing important information on environmental issues, initiatives and solutions.