France Télévisions, long-standing host broadcaster of the Tour de France, one of the world's most watched sporting events, is delighted to announce that it is bringing viewers the famous race in its entirety through to July 18.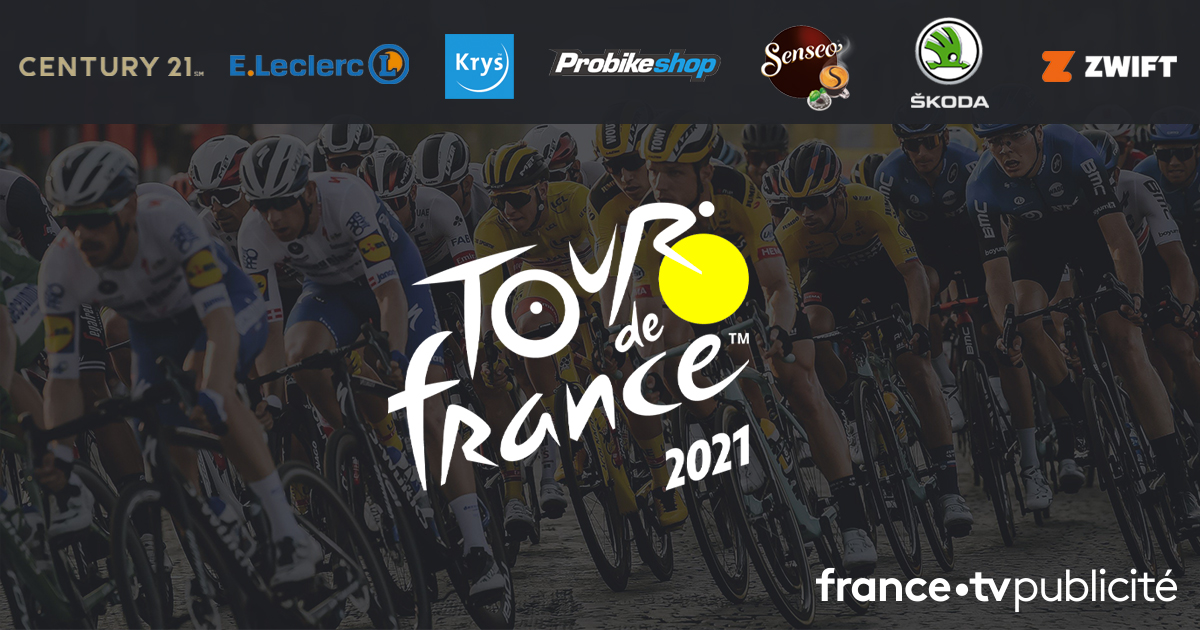 This year's Tour de France has 21 stages and covers nearly 3,400 km, crossing 9 regions and 31 departments from Brest to the Tourmalet, through the Morvan massif and twice over Mont Ventoux. All viewers will have their eyes on the French star, Julian Alaphilippe.
7 advertisers are sponsoring this latest edition of the Tour on France Télévisions:
E.Leclerc, an important partner of the Tour de France and official sponsor of the polka dot jersey for best climber, is sponsoring all the live programs and magazines.
Century 21, Krys, Probikeshop and Škoda will also be present on live shows, and Senseo and Zwift on magazines.
On the France.tv digital platform, E.Leclerc is co-sponsoring Dans la Roue du Tour with Škoda. This is an exclusive web series featuring a young journalist-influencer and cycling enthusiast who will take visitors on a fun and dynamic journey behind the scenes of the great race.
New this year, Senseo and Probikeshop are sponsoring Skin Content, an attractive, interactive format that allows brands to appear in the middle of live broadcasts on France.tv.
In 2020, 40 million viewers saw at least one minute of the Tour de France on France 2 and France 3. A great passion, and one that France Télévisions intends allowing viewers to continue enjoying in this 108th edition. E.Leclerc, Century 21, Krys, Probikeshop, Škoda, Senseo and Zwift.