FranceTV Publicité is proud to announce its new and feature-improved ADspace automated advertising purchase platform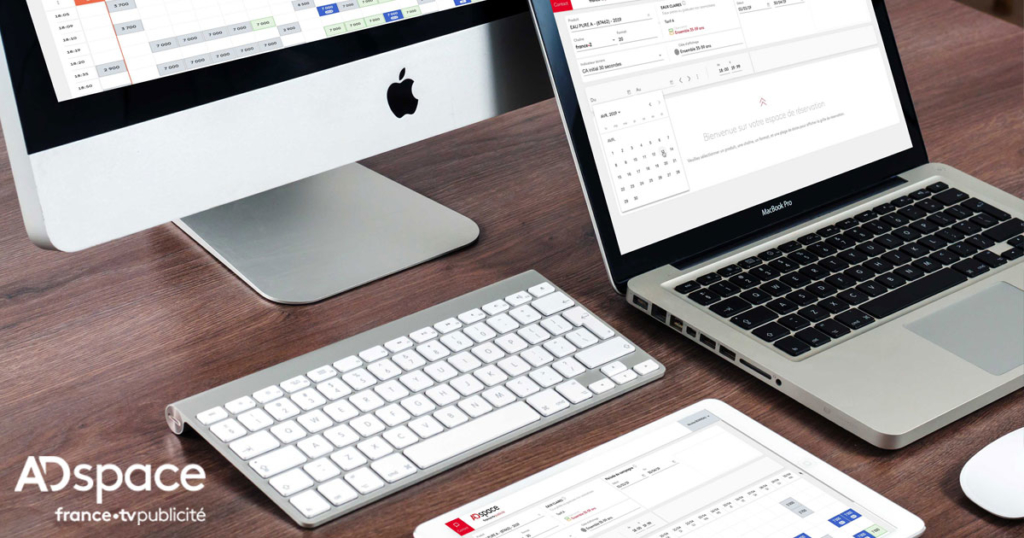 ADspace's mission is to simplify booking procedures and provide agile, automated access to our offerings.
Just over a year after its launch, FranceTV Publicité's ADspace platform has met with considerable success. Its user-friendly design has won over more than 140 customers, with 35 agencies regularly logging on.
ADspace's offering is unique and not only includes the entire conventional TV inventory, but also sponsorship via SoReach and digital with the Home Prime offering.
FranceTV Publicité, as part of its ongoing commitment to innovation, is delighted to announce a series of improvements to its platform for the second half of 2020. Our key objective is to make advertising space purchase easier than ever:
ADspace is expanding with a new home page that combines the current purchasing module, the extranet and news push notifications in a single environment. This will make ADspace the essential hub for day-to-day customer relations at FranceTV Publicité.
As from September, ADspace will open new and exclusive opportunity offerings to boost contracts from "traditional" customers and "pure players".
Finally, from 2021, ADspace will offer VSE/SME customers an add-on for local or national communication, integrating bespoke services, such as online payment and ad production support.
ADspace strives to be an increasingly open service, connected to the latest tech tools on the market, through 3 new APIs (planning, purchasing, reporting). For this reason, ADspace will soon integrate key market, media planning and purchasing tools developed for TV and digital buyers.