Only one more days before the 2020 Olympic Games in Tokyo!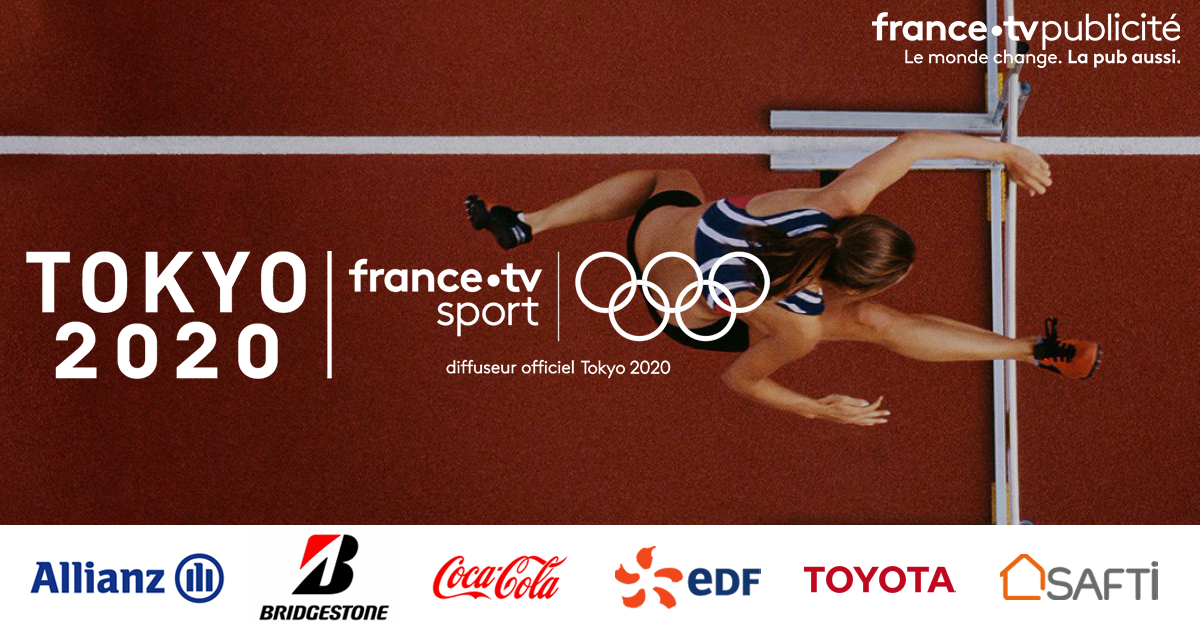 From July 23rd to August 8th, France 2, France 3 and France 4 will broadcast the entire XXXII Olympics. To make sure viewers do not miss any part of this event that brings the world together in Tokyo and that millions have been looking forward to, exceptional programming will be set in place with, in particular, 650 hours of broadcasts. After many difficult months and growing impatience fuelled by the pandemic, French viewers will finally be able to watch all of these Olympic Games both during the day and at night with the hope that the country will set new medals records.
Six advertisers will sponsor the world's largest sporting event on France Télévisions: Allianz, Bridgestone, Coca-Cola, EDF, Toyota and Safti.
These sponsors will be present for all the live broadcasts and highlights, as well as on the TV and digital media magazines.
Allianz, Bridgestone, Coca-Cola, EDF and Toyota will sponsor the opening and closing ceremonies with a unique event-based billboard that is common to all five partners.
For the first time in the Olympics, three partners will be involved in innovative TV editorial campaigns on France 2, France 3 and France 4.
Allianz will sponsor the "behind the scenes" of the event; EDF will sponsor the "Grands Rendez-Vous" major events, and Toyota will sponsor the Olympic highlights.
Since July 12th, 2021, Bridgestone and Coca-Cola have been sponsoring the short "Les Bleus en Or" program broadcast every evening at 8:50 pm on France 3.
Regarding digital media and special operations, Allianz will take viewers behind the scenes of "Club France" with stories hosted by an influencer and posted on FranceTV Sport's Instagram page.
In 2016, 40 million viewers watched the Rio Olympic Games and there were 170 million video views on France TV Sport's platforms.