It is a great pleasure to announce that Orange and FranceTV Publicité have signed an unprecedented agreement on addressable TV advertising. The partnership, paves the way for a new advertising experience for advertisers and viewers alike.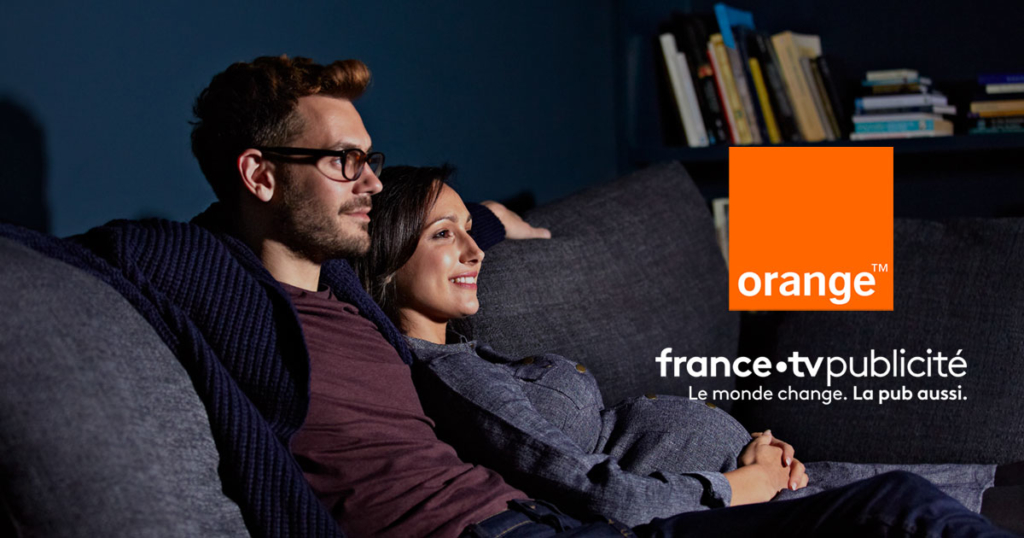 Through this agreement, Orange will share its technological expertise, through its 7 million TV set-top boxes, with FranceTV Publicité. This will enable Orange TV subscriber households to be provided with tailored advertising, in strict compliance with personal data regulations.
Advertisers will be able to offer relevant and personalized ads on Orange's channels, but must obtain Orange TV subscribers' consent. This is a major change in the way advertising is delivered. The aim is to offer subscribers more meaningful and service-rich advertising in line with their expectations, without increasing advertising pressure on viewers.
This agreement prefigures the forthcoming adoption of the repeal of the advertising decree of 27 March 1992, which should authorize addressable TV advertising in France. The first operations will be able to start gradually, following the publication of the decree.
"I am delighted with the conclusion of this data partnership between FranceTV Publicité and Orange, which confirms the special link forged between our two companies to ensure that TV advertising becomes increasingly meaningful. We have already achieved this with on-demand TV and the next step, as soon as regulation permits, is linear television. We thereby aim to further improve the quality of our viewers' experience, in strict compliance with personal data regulations. We are expanding our services to innovate and meet our advertisers' expectations."
"Orange is delighted to be able to enter this new market with our long-standing partner, whose values of respect for the general public and innovation we share. This agreement is the culmination of a longstanding collaboration with the France Télévisions group and demonstrates our shared vision of the way in which media consumption is evolving. In a highly competitive audiovisual environment, this partnership will contribute to the development and attractiveness of our nationwide offering."
Orange is one of the world's leading telecommunications operators with sales of 42 billion euros and 147,000 employees globally at 31 December 2019, including 87,000 in France. The Group had a total customer base of 266 million customers worldwide at 31 December 2019, including 207 million mobile customers and 21 million fixed broadband customers. The Group is present in 26 countries. Orange is also a leading provider of global telecommunication services to multinational companies, under the brand Orange Business Services. In December 2019, the Group presented its new "Engage 2025" strategic plan, which, guided by social and environmental accountability, aims to reinvent its operator model. While accelerating in growth areas and placing data and AI at the heart of its innovation model, the Group aims to be an attractive and responsible employer, adapted to emerging professions.
Orange is listed on Euronext Paris (symbol ORA) and on the New York Stock Exchange (symbol ORAN).
For more information on the internet and on your mobile: www.orange.com, www.orange-business.com or to follow us on Twitter: @orangegrouppr.
Orange and any other Orange product or service names included in this press release are trademarks of Orange or Orange Brand Services Limited. 
Press contacts:
Mathilde Boistay: mathilde.boistay@orange.com
Louise Berrux: louise.berrux@orange.com