The French Open has been back at Porte d'Auteuil since May 22 to the delight of tennis lovers.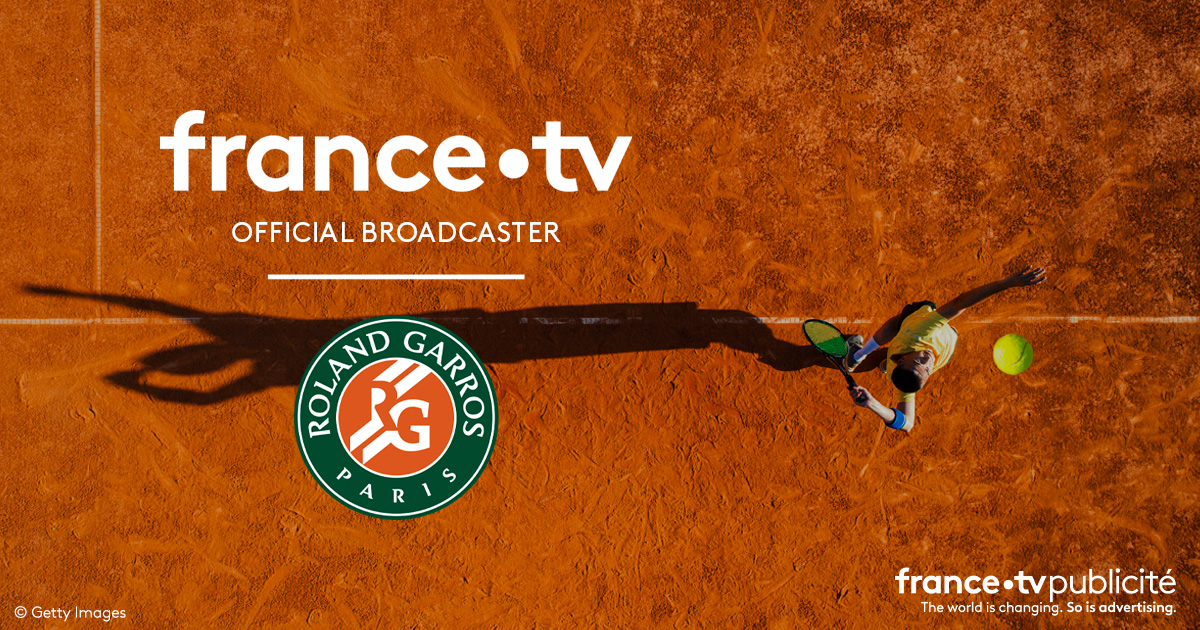 France Télévisions, historical partner of the tournament, has once again mobilized all of its channels as well as its digital platform to offer French viewers exceptional coverage of the biggest tennis tournament on clay. There are more free-to-air live broadcasts than ever, starting at 11 a.m. and straight through to the end of the last match of the day.
5 advertisers are sponsoring the 2022 Roland-Garros Tournament on France Télévisions: the official partner ENGIE, the official supplier Hespéride as well as the brands Bien Ici and DisonsDemain on the live broadcasts and Le Journal de Roland-Garros. Oppo, premium partner, is sponsoring "l'Image du Jour" alongside ENGIE.
Rolex, premium partner and official watch of the French Open, is associated with the magical moments of the tournament throughout the fortnight on France 2 and france.tv. Its 60″ branded films will be enhanced by daily screenings in the showcase slots.
Renault, the tournament's new electric mobility partner, will be present in two exceptional 60" showcases between the end of the Women's and Men's Finals and the award ceremony. The brand is also exclusively associated with the qualifiers streamed on the france.tv digital platform as well as with the new "Match Point" offer, benefiting from exceptional visibility at the end of the tournament on TV and digital.
On the digital side, the number of advertisers has increased by more than 35% compared to last year.
ENGIE is sponsoring "Divine(s)", a web series celebrating the women who have made their mark on the history of tennis thanks to their performances, their achievements or simply their brilliant careers.
Hespéride is sponsoring "Empreintes", a web series dedicated to the most unforgettable moments in the history of the French Open.
Nearly 40 million French people* watched the French Open last year on France Télévisions and 20 million videos** were viewed on the group's platforms.