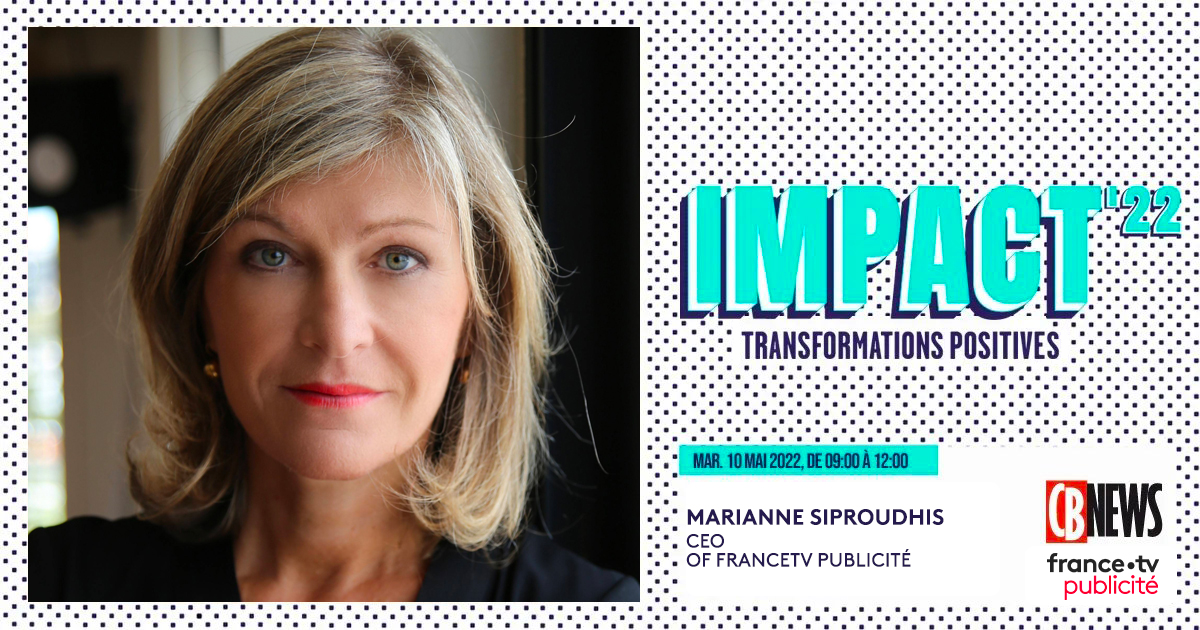 Nearly a third of the products presented in advertisements on France Télévisions' channels carry a responsible message. This proportion has increased by 140% in two years, proof of a major change where brands are increasingly concerning themselves with integrating environmental, social and societal issues into their Fundamental Purpose for their customers and stakeholders. But can advertisers be the sole drivers of this paradigm shift?
What role can our advertising networks play in this positive transformation?
An important part of what we do is encouraging sustainable companies whose values we share, and evolving with this changing world. To achieve this, responsible communication must be facilitated by an incentivizing approach and concrete proposals on the part of advertising networks. Measuring the carbon footprint of marketing campaigns, eco-production, sponsorship or even the automation of the purchases of sustainable slots are some of these levers. And we wanted to go further by calling on the leader in this area, the ADEME (French Environment and Energy Management Agency), to identify the products eligible for our responsible offers (organic/local/pro-recycling).
Creating slots dedicated to responsible advertising means giving it even more visibility. Showcasing companies' messages in theme-based environments means pointing viewers and internet users to the best practices in each sector. Sustainable slots marked by a jingle, special days, short programs are all mobilizing formats with high added value for our advertisers and a source of inspiration for creative directors.
Our TV and digital programs also accelerate the changes in buying behavior and habits promoted by advertisers. The magazines and dramas broadcast by our channels convey responsible values, including 2,100 hours of programs dedicated to respect for the environment on public channels in 2021! This naturally allows for more attentive listening from audiences at the time of the "advertising page". Advertising networks have the role of backing up the campaigns with programs that have the most affinity with these values to ensure they are as impactful and effective as possible. This is also our strategy for a media platform like Brut. which has a strong reputation on societal issues and is popular with 15–34-year-olds whose main concern is protecting the environment.
In this respect, our responsible approach is not limited to attractive offers or an optimized carbon footprint. We are fully committed to promoting the advertiser's message thanks to the context that we propose. By context, I mean a business and creative environment that facilitates but also smartly integrates our advertisers' campaigns into the heart of our programs. This requires, in particular, increasingly scripted writing so that the "commercial break" becomes a natural transition into the same universe of aesthetics and values, en route to a better world.
The world is changing. So is advertising.
Marianne Siproudhis
CEO of FranceTV Publicité