The Walt Disney Company France has appointed FranceTV Publicité to handle the advertising of its two children's channels, Disney Channel and Disney Junior, from September 1st 2021.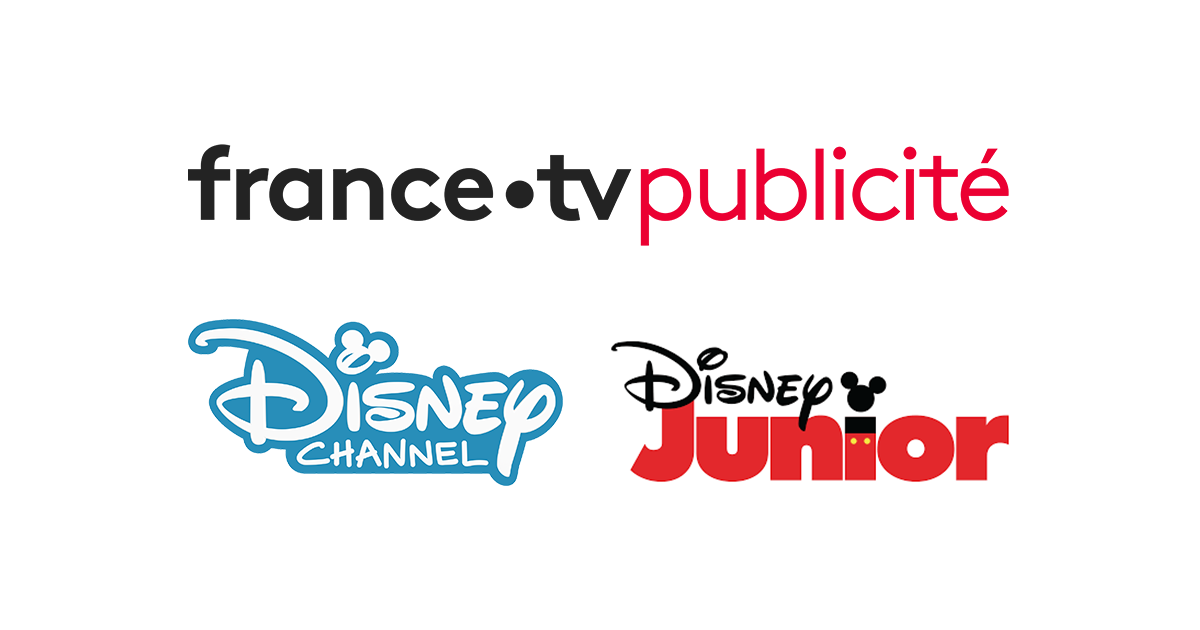 This strategic business deal brings all of the marketing for a strong and consistent children's TV offering under one roof, and the Disney group will benefit from FranceTV Publicité's extensive expertise in this area.
Under this major new partnership, FranceTV Publicité will allow advertisers to be associated with the values and image of the Disney Group brands aired on TV (Disney, Marvel or STAR WARS), and to benefit from the group's unique and world-class experience by targeting children and families.
"Given today's fiercely competitive market, we are very proud that The Walt Disney Company France has chosen to continue and extend our partnership, which began when they asked us to market their discovery channels, National Geographic and National Geographic Wild. With the addition of Disney Channel and Disney Junior, FranceTV Publicité is set to become the leading advertising network in terms of monthly coverage for the 4 to 10 age group, with over 1 million viewers (46% audience share)*. This mutual trust is fuelled by the talent and dedication of our respective teams.""
"In 2021, the television is still a much-loved feature in French homes, confirming its power to bring people together. Our channels attract large joint audiences. The incomparable universe of Disney, an ecosystem with high-quality, reliable and highly acclaimed programs is popular with parents and their children alike. FranceTV Publicité has been handling our two discovery channels for several years now, and we are confident that their expertise and market power will be an undeniable advantage when it comes to optimizing the value of our advertising inventory."
Disney Channel first went on the air in France in 1997, and has since entertained several generations of children with its strong line-up of programs for the 6 to 9 age group, a clever mix of cartoons, TV films and shows that have now become cult classics. But the channel's current strength lies unquestionably in the numerous animated series that form the backbone of its programming. The channel features iconic shows like "Miraculous : les aventures de Ladybug & Chat noir" or "Elena d'Avalor", and every month, it shows the latest animated and fiction releases for children.
Disney Junior is THE channel for 3- to 6-year-olds, with programs featuring their favorite heroes, who are part of the backdrop of their daily lives. Thanks to its entertaining content that appeals to both parents and children, Disney Junior has quickly become a major figure in the world of children's TV, increasing its audience figures in the latest Médiamat'Thématik wave by 39% for the 4 to 7 age group compared with the previous wave*. The channel features programmes like "Les aventures de Mickey et ses amis" and "Les Pyjamasques", which provide friendly and good-humored TV entertainment for the very youngest viewers.
Thanks to their strong Disney content and their highly editorialized programming, the channels are perennially popular, attracting over 4 million viewers aged 4 and above every month**.
*Médiamétrie Médiamat'Thématik wave 41 January-June 2021- Consolidated audiences
Children's universe: FTP: WarnerMedia (Boing, Boomerang, Boomerang +1 and Cartoon Network) and The Walt Disney Company (Disney Channel, Disney Channel+1 and Disney Junior),  M6: (Canal J and Tiji), Viacom (Nickelodeon, Nickelodeon +1, Nickelodeon Teen and Nickelodeon Junior) and Canal + (Teletoon+, Teletoon+ +1 and Piwi+)
**Médiamétrie Médiamat'Thématik Wave 41 January-June 2021 Monthly coverage, threshold 10 seconds