Having been postponed for a year, the Tokyo 2020 Olympic Games will now take place from July 23 to August 8, 2021.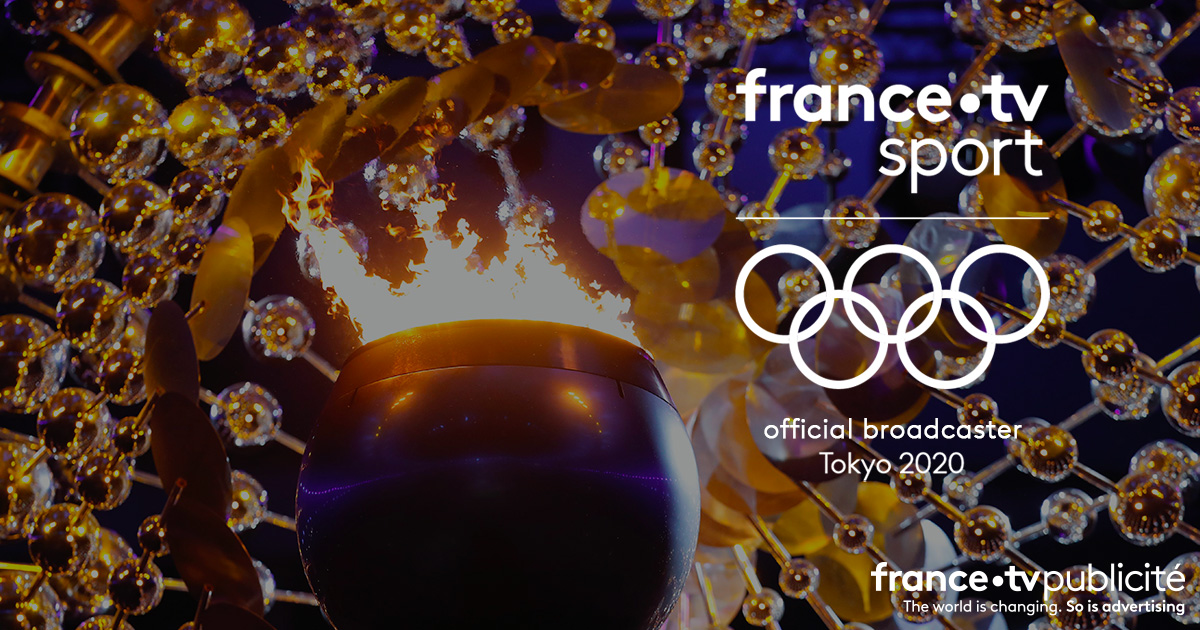 France Télévisions, proud partner of the Olympic Games for over 40 years, is delighted to announce that it will be broadcasting all the competitions across the entirety of its channels.
With five months to go before the Games get underway, FranceTV Publicité unveils its latest sponsorship offering, focusing on two key areas.
Exceptional TV and digital coverage, with sponsorship of all the live broadcasts and highlights from the Games, as well as the opening and closing ceremonies, and the various magazines offered by France Télévisions.
An innovative and immersive digital/social media package, with sponsoring:
on Snapchat, premium video content produced by France TV Sport;
of Tokyo 2020 Skin Content allowing advertisers to occupy a central place in live streams on France.tv via an interactive and emerging format.
In addition, FranceTV Publicité is also offering advertisers the opportunity to communicate using conventional spaces on TV, digital and radio, in particular via:
An Exclusive Package for unique communication on the Tokyo 2020 Olympics' most influential audience hubs. A wide range of live and catch-up digital videos on France.tv, and radio spots on France Bleu, complete this package reserved for a single advertiser.
A Premium Package for privileged visibility centered around the major Olympic highlights on France 2, France 3 and France 4 (block mechanism) with premium positioning. A TV presence on the Sport en France channel, as well as a wide range of live and catch-up digital videos on France.tv, and radio spots on France Info, complete this limited availability package.
Finally, VOL packages with one million impressions are also available for booking.
In 2016, 44 million viewers tuned in to watch the Rio Olympic Games and there were an impressive 170 million video views on France TV Sport* platforms.