FranceTV Publicité, which has been working with TV5MONDE since 2008 and with France 24 since 2011, has just won both tenders processes launched by the international channels.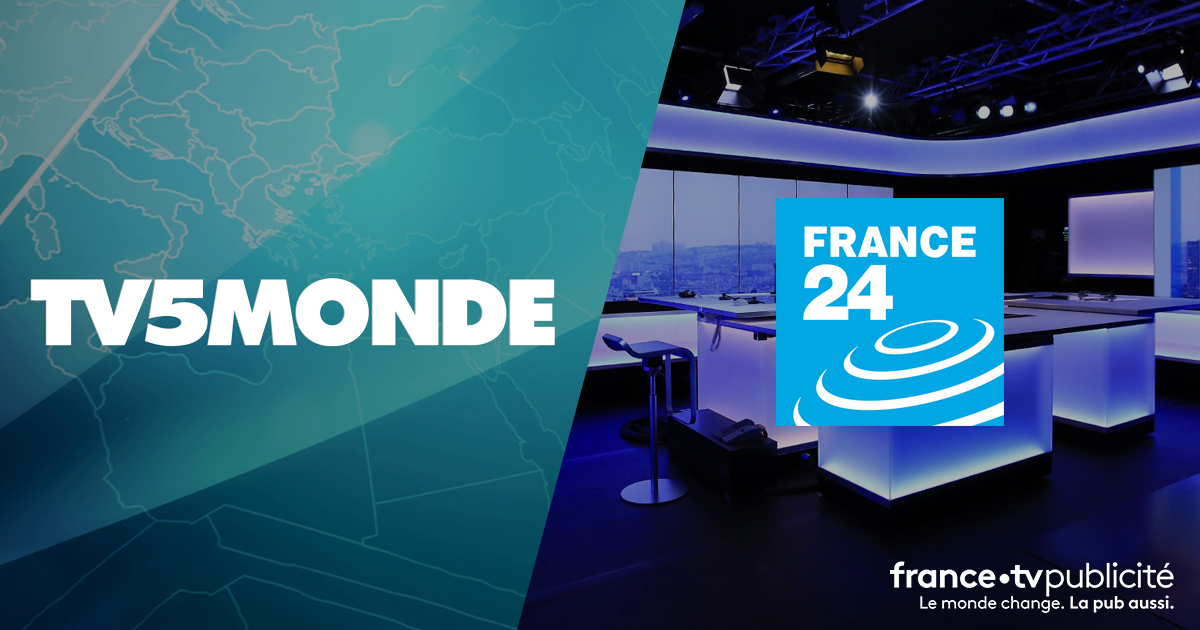 These new partnerships cover the next 4 years from 2023 to 2026.
FranceTV Publicité will market the two both channels worldwide and Canal+ Advertising will manage advertising space for French-speaking sub-Saharan Africa.
Some key figures
FRANCE 24*:
Weekly audience: 97.8 million viewers;
Distribution: 481 million initiated households worldwide;
132 million video views and 23 million visits each month.
TV5MONDE*:
Weekly audience: 62 million viewers;
Distribution: 421 million households actually connected worldwide; 
63 million video views per month, more than 7,000 hours of content available on its worldwide AVOD platform
The advertising partnership between TV5MONDE, France 24 and FranceTV Publicité has proven its worth. In 2021, 278 advertisers communicated on TV5MONDE (+4% vs. 2020) and 158 on France 24 (+15% vs. 2020).
*Sources : Publishers
« TV5MONDE and France 24 are two channels recognized on the international media landscape. We are particularly proud to continue our fruitful collaboration and to have the opportunity to contribute to expanding the influence of French public broadcasting around the world. »