The 107th edition of the Tour de France, which kicked off on August 29th in Nice, has already proven to be a major audience success for France Télévisions.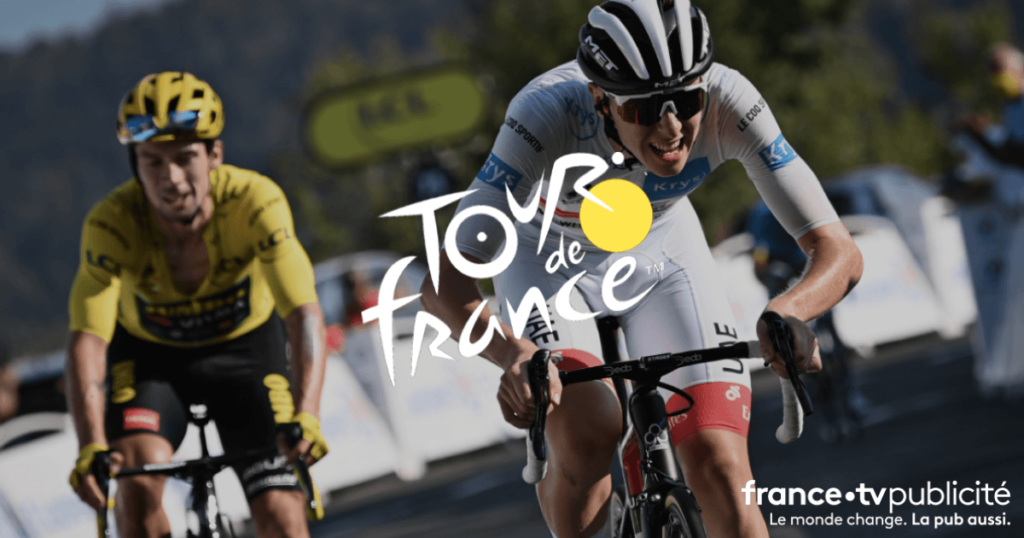 A total of 35.8 million viewers* watched the battle for the yellow jersey on France 2 and France 3 over the first two weeks, 9 million more than during the first fortnight in 2019. The competition even recorded an increase of nearly 3 million viewers in the 15-34 age group vs. 2019.
Digitally, 17 million videos have been viewed on France Télévisions' platforms since the start of the 2020 event, over 20% growth compared to 2019 first two weeks of competition.
Thanks to these impressive performances, brands' voices are being heard louder and louder at this autumn legendary race.
5 advertisers are sponsoring the 2020 edition on France Télévisions: CENTURY 21, E.LECLERC, FDJ, SENSEO® and SKODA.
FranceTV Publicité has also marketed its "Made in France" contextualized Tour de France advertising slots to the following advertisers: AMORA, ARAMISAUTO, COFIDIS, CREDIT AGRICOLE, E.LECLERC and FDJ, as well as branded content operations such as the web-series "In team Cofidis".
In total:
122 advertisers (an increase of 39% vs. last year) are using the Tour de France advertising slots, including ZWIFT, the advertiser with the largest conventional advertising presence.
Nearly 70% are new advertisers.
Advertising revenue from conventional advertising has increased by more than 15%.
The new sporting season on France Télévisions continues with the start of Roland-Garros on September 27th.
* 60 non-consecutive seconds / Médiamétrie – Médiamat – Coverage analysis