France Télévisions, leader ahead of thematic sport channels in France with nearly a quarter of the TV audience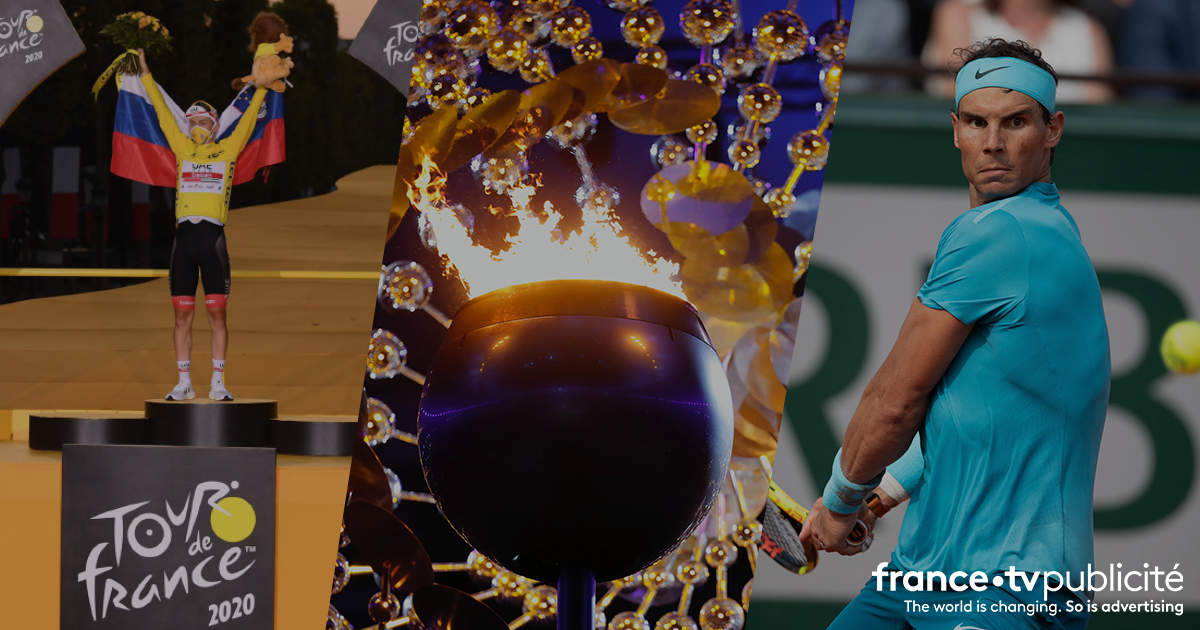 France Télévisions is the public television group which is positioned as the largest free-to-air sports broadcaster in France: 153 sports disciplines, 820 hours of sport broadcast on TV and 3,900 hours broadcast digitally in 2019. Our sports programs are widely acclaimed by French people. Nearly 80% of the French population, i.e. 45 million people, watched at least one hour of sport on our channels in 2019, and 300 million videos views on our digital platform.
France Télévisions* group is the leader with 22.7% audience share, well ahead of the thematic sports channels** which gather 2% of the total TV audience.
We are the free-to-air broadcaster of the world's biggest sporting events, many of which have been postponed due to the Covid-19 pandemic: The Tour de France (29 August to 20 September 2020), Roland-Garros (from 27 September to 11 October 2020), the 6 Nations Tournament (February-March 2021)…
The year 2021 will be marked by the Tokyo Olympic Games. Postponed by one year due to the global health crisis, the world's biggest sporting event, which attracts 3.6 billion viewers, will be broadcast in full and exclusively free-to-air on France Télévisions from 23 July to 8 August 2021.
For almost 40 years, France Télévisions has been the historical partner of the Olympics.
More than ever, the Tokyo Games will be the games of brotherhood, peace and sharing between peoples after the serious health and economic crisis that has hit most of the countries of the world.

*Source: Médiamétrie Mediamat Thematik V39 (January-June 2020), individuals receiving channels via satellite, box ADSL, cable or optical fibre
*France Télévisisions channels broadcasting sport: France 2, France 3, France 4
**Sport channels in France: 13 thematic channels  with available audiences (Canal+ Sport, Eurosport 1, Eurosport 2, L'Equipe, beIN Sports 1, beIN Sports 2, beIN Sports 3, Infosport +, RMC Sport 1, RMC Sport 1 Access, RMC Sport 2, RMC Sport 2 Access, RMC Sport 3)