After the announcement of a first partnership with Orange, FranceTV Publicité is continuing its data alliance strategy and has signed an agreement with Bouygues Telecom.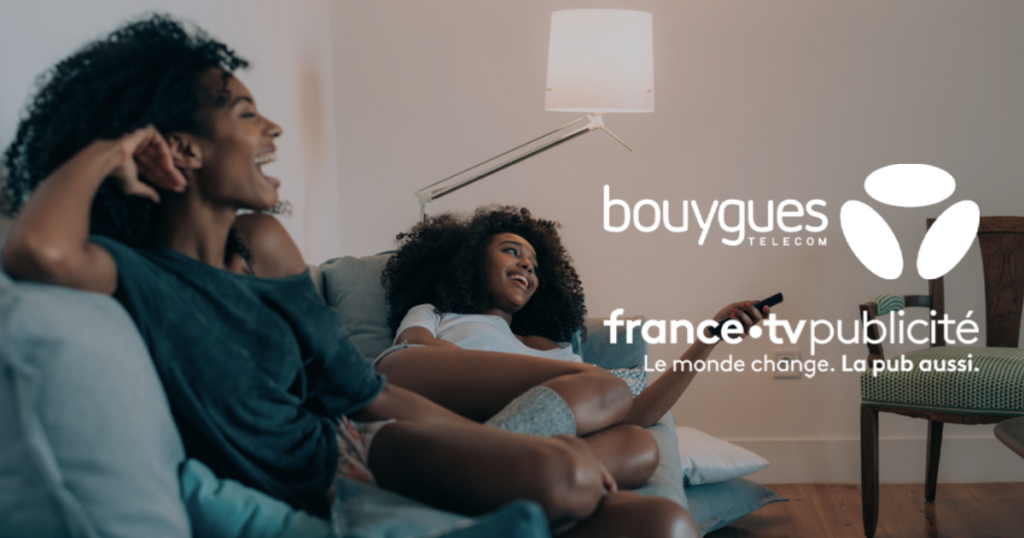 With the advent of addressable TV advertising in France, expected to be approved under the forthcoming amendment to the 27th March 1992 decree, Bouygues Telecom aims to become a major player in this new market.
Under this agreement, Bouygues Telecom, backed by a fleet of 4 million set-top boxes, will offer its "fullstack" solution integrated into France TV channels' advertising environment.
This new segment will provide an opportunity to meet advertisers' needs for effective communication as well as viewers' desire for more meaningful advertising, through improved TV targeting. This will be carried out in strict compliance with personal data regulations.
"The prospects for addressable TV advertising are becoming increasingly tangible every day. I am delighted with the signature of this data agreement with Bouygues Telecom and I applaud the agility of our respective teams who have worked on the conclusion of this agreement, which will enable us to prepare the TV of the future."
"I am delighted with this first agreement signed with FranceTV Publicité on addressable advertising. Bouygues Telecom is creating a new ecosystem to give our customers and all channels access to this important innovation."
As a global communications operator, Bouygues Telecom stands out by bringing the best of technology to its 22 million customers every day. Its excellent 4G network, which today covers 99% of the population, and its fixed and cloud services enable customers to make simple, full use of their personal and professional digital lives, wherever they are. Through its Business division, Bouygues Telecom supports a community of professionals and businesses in their widespread adoption of fixed and mobile broadband, along with new uses such as unified communications and corporate mobility services.
#WeAreMadeToBeTogether
Press contact :
Caroline Chaix : cchaixcr@bouyguestelecom.fr – +33 6 63 72 88 28