On Wednesday, October 5th, the 3rd edition of the "Cas d'Or du Digital Responsable" was held, bringing together a panel of professionals and decision-makers convinced of the positive impact of digital technology on the transformation of our society.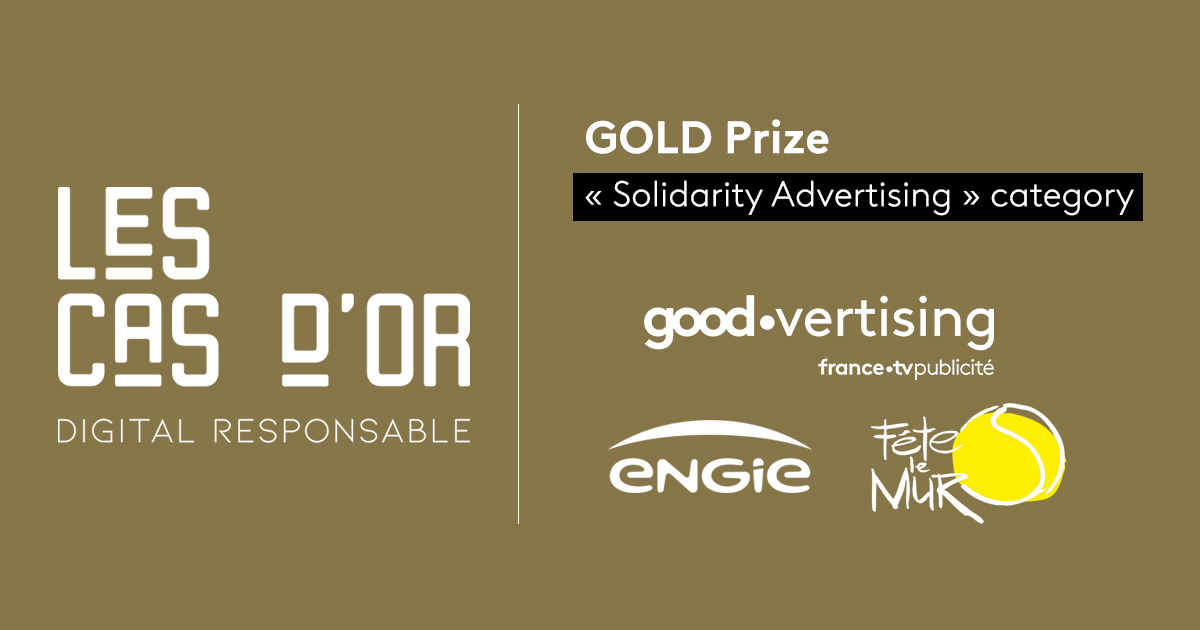 These awards celebrate the best examples of uses, solutions, and behaviors that employ digital technology as a pragmatic catalyst for new ways of living, learning, working and consuming.
At the event, FranceTV Publicité was awarded the Gold Prize in the "Solidarity Advertising" category thanks to the Goodvertising format with Engie.
The Goodvertising "don d'impressions" offer allows advertisers to donate a portion of the advertising impressions from their campaign to an association.
For the 121st edition of the French Open, and on the advice of its media agency Blue 449, Engie wanted to get involved by offering visibility to and raising the profile of the association "Fête le Mur", created by Yannick Noah, which uses tennis to help combat exclusion.
Engie offered 20% of the impressions of its digital advertising campaign allowing the association to broadcast its commercial on the france.tv platform via an "Engie x Fête le Mur" co-branded enriched format.