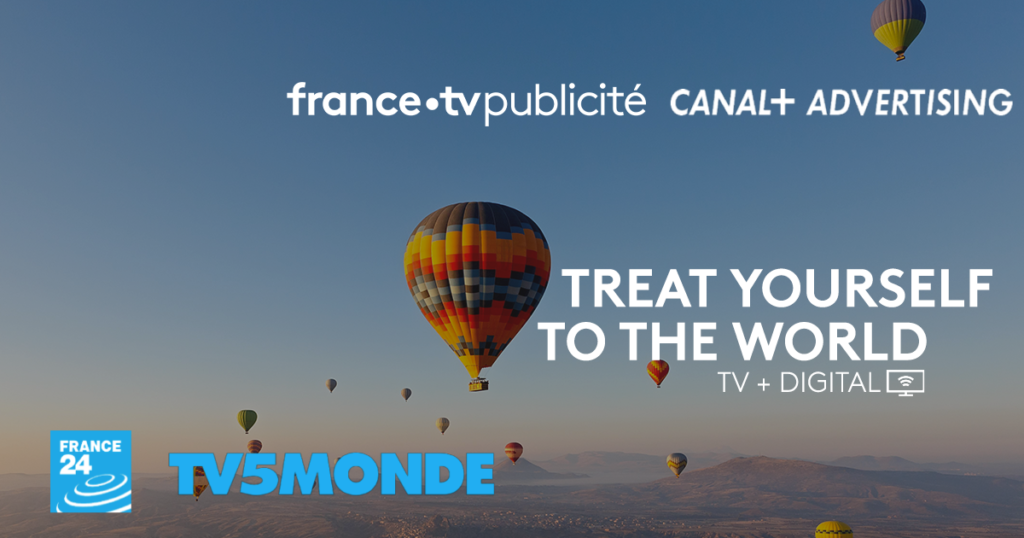 FranceTV Publicité and Canal+ Advertising join forces to bring you the world within reach
FranceTV Publicité and Canal+ Advertising offer you a powerful and exclusive advertising solution to reach as many people as possible across the globe, thanks to the two international channels, France 24 and TV5Monde, broadcast worldwide.
Talk to executives and managers as well as travelers from around the world, in Europe, Africa and throughout the world with an efficient TV and Digital offer.
Communicate in a premium and qualitative environment adapted to each region of the world.
France 24, 4 global news channels that 385 million households can watch around the world.
TV5Monde, 7 general channels received by more than 360 million households around the world.