SKAM, the hit series hugely popular with millennials and broadcast on the France.tv Slash platform, returns with a new 7th season that will run until 26 March.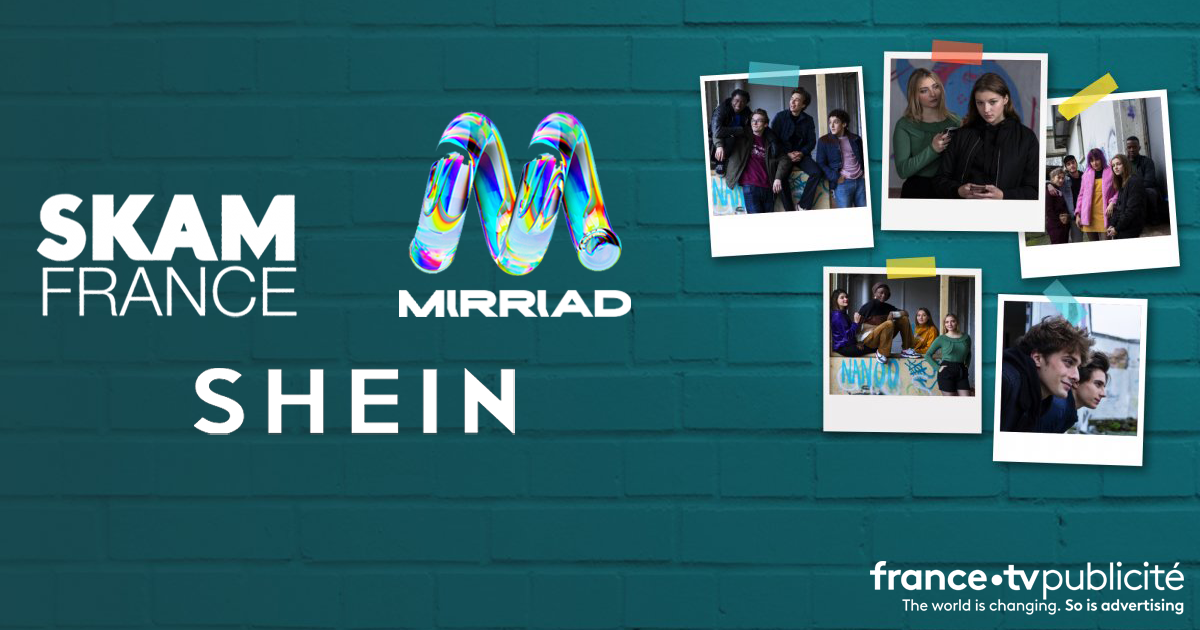 SKAM is a Norwegian series created in 2015, and since then adapted for France, Italy, Germany and Spain. It follows the daily lives of several high school students, with each season tackling a different problem typical of those tricky teenage years.
Its advertiser, SHEIN, international online clothing platform for millennials, has chosen to use the new-generation product placement solution developed by British start-up Mirriad throughout Season 7.
Mirriad has developed an augmented reality process that allows SHEIN to integrate its brand into the various episodes of SKAM during post-production naturally, consistently and in a flattering environment. The brand will appear for example in the form of a poster in outdoor scenes and on shopping bags in indoor scenes.
SKAM is a genuine phenomenon among millennials, with over 5.7 million video views in seasons 5 and 6.
FranceTV Publicité offers its partners a variety of customized product placement solutions for its most popular drama series, including "Plus belle la vie" and "Un si grand soleil".